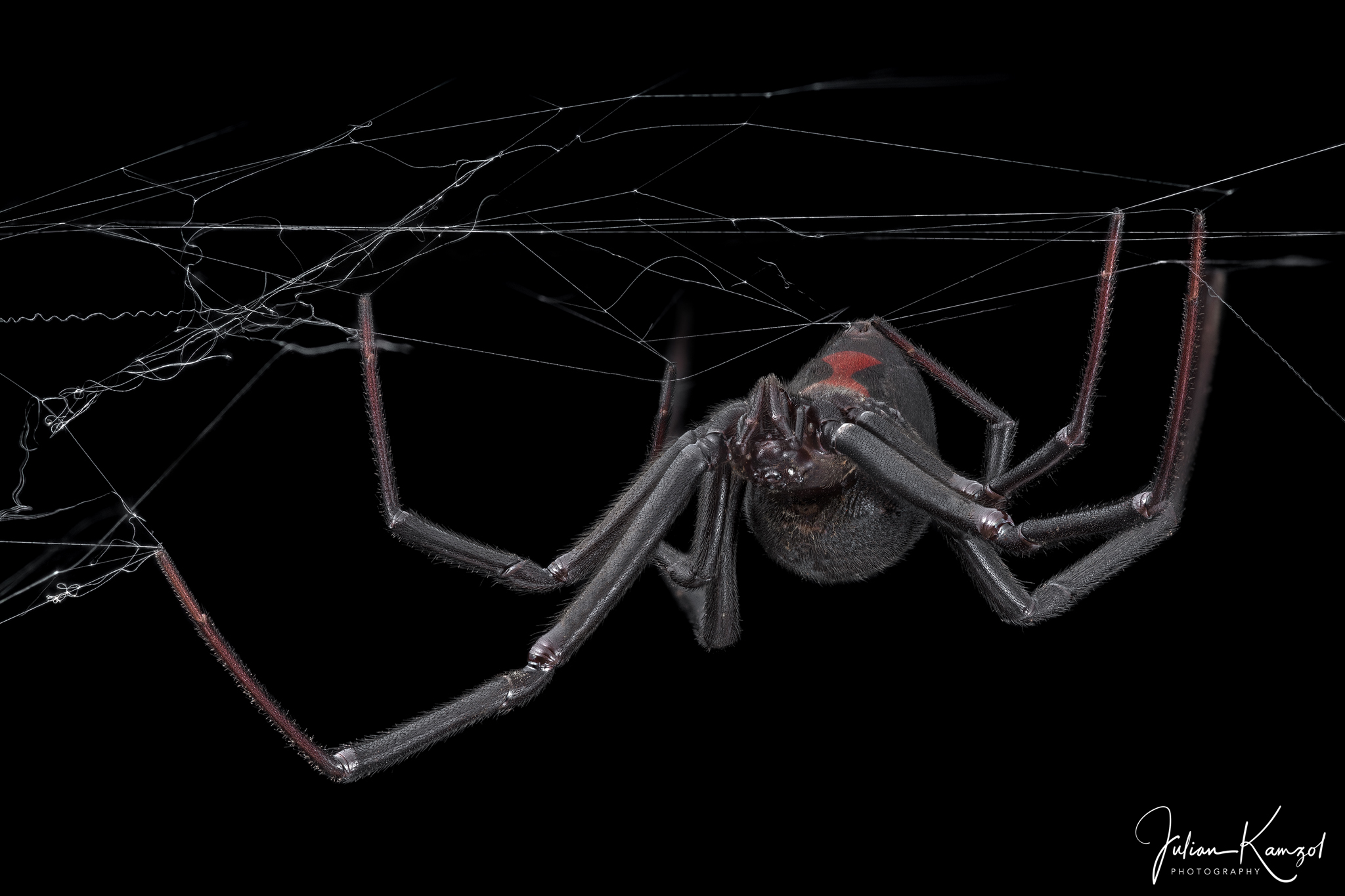 0.1 Latrodectus mactans (adult female)
Sony Alpha 7RII | Tamron 90mm Macro – ~0,9:1x, ƒ8 | Cognisys Stackshot – 45×580µm | 2x Godox AD200 – 1/64 | 7168*4778px
I received this black widow a couple months ago, she came here with a car import from the US and I adopted her. I had this exact image in mind for a couple days but getting it wasn't that easy. So far she dropped multiple egg sacs…
---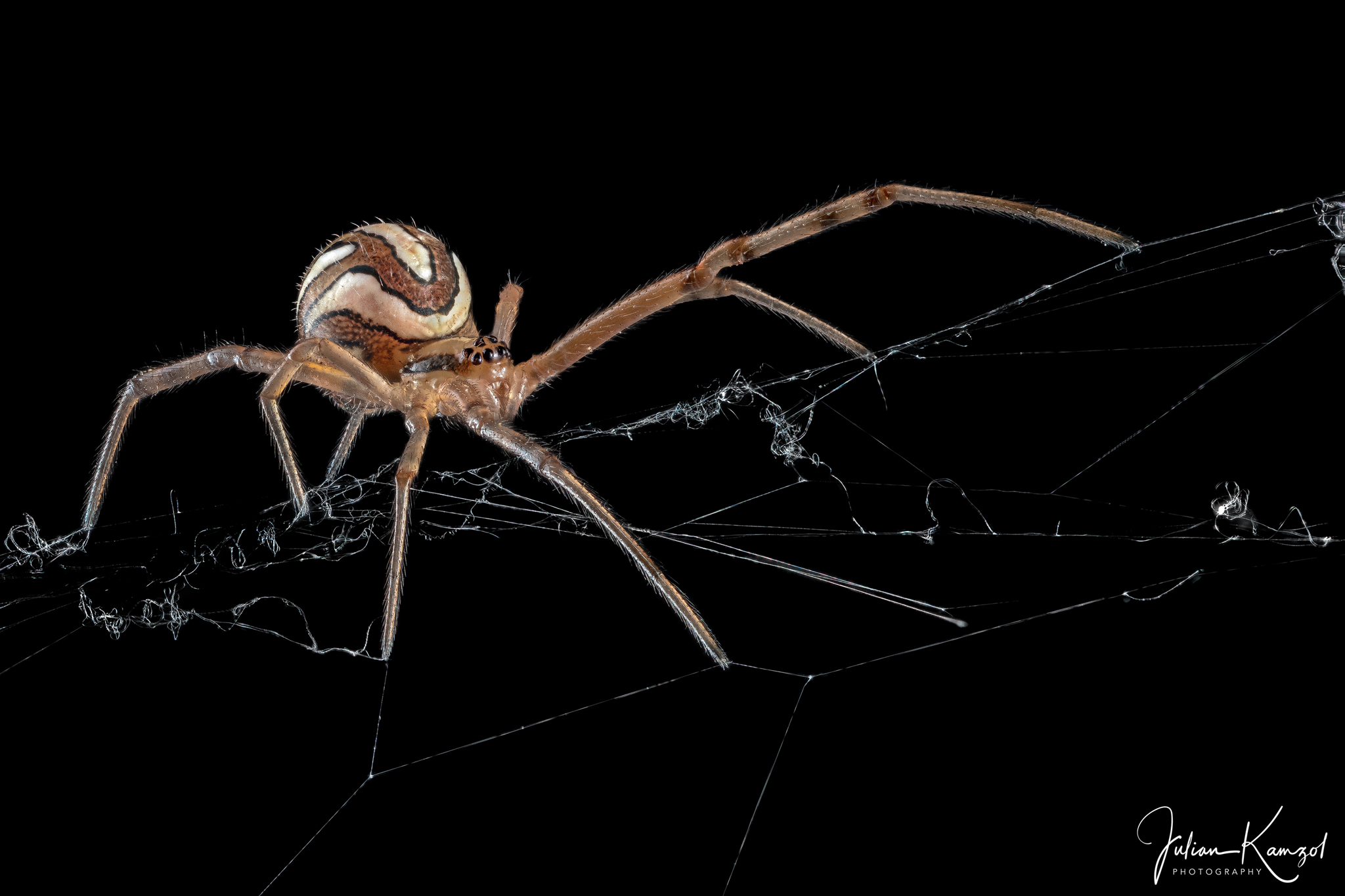 0.0.1 Latrodectus mactans (juvenile)
Sony Alpha 7RII | Canon MP-E 65 – ~2,8:1x, ƒ5,6 | Cognisys Stackshot – 69×150µm | 2x Godox AD200 – 1/32
Here we have one of the bigger juveniles from my black widow's offspring. Juvenile widows are brighter colored, with streaks and marks. The little widow on the image has a body length of around 1 cm with legs.
---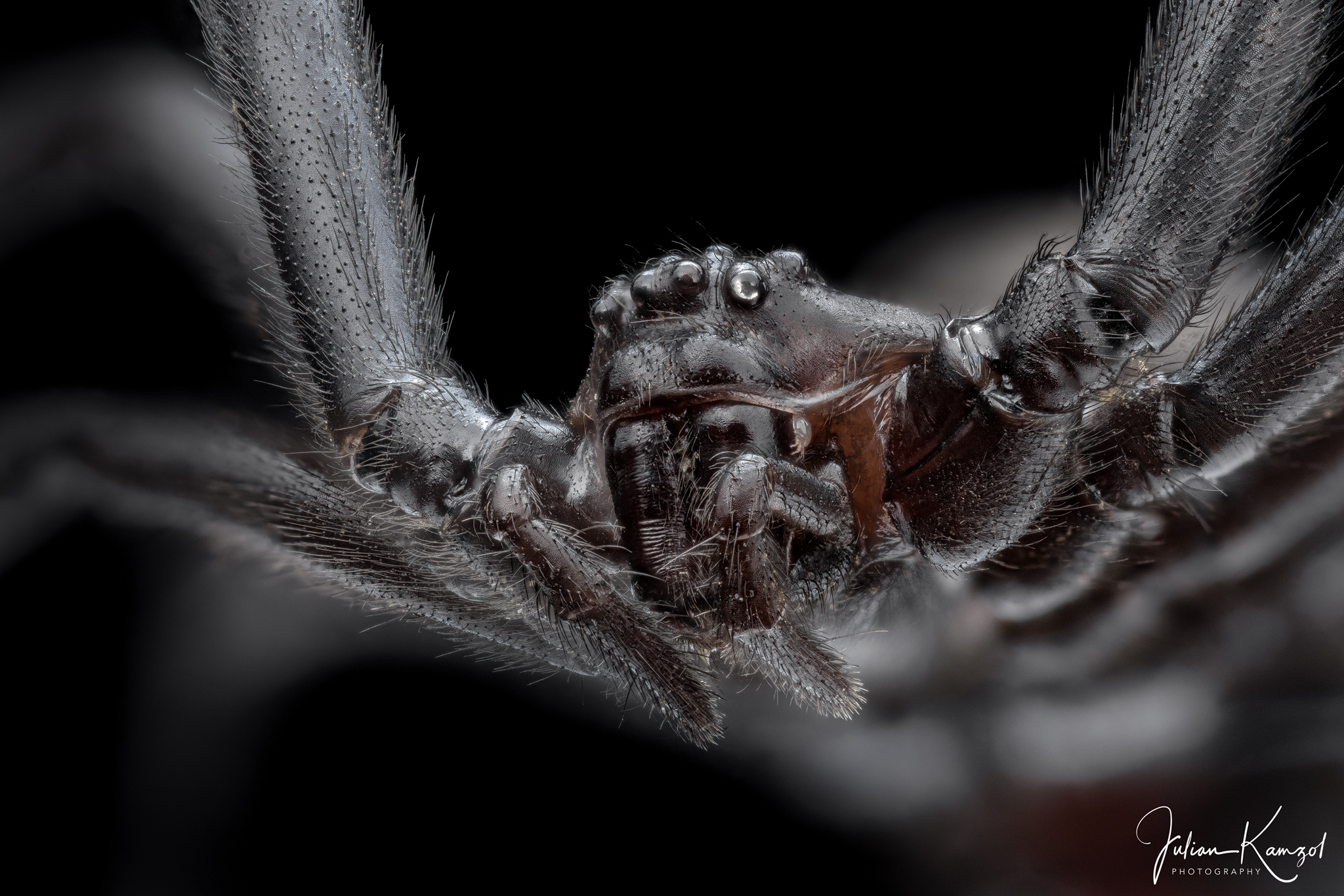 0.1 Latrodectus mactans (adult female)
Sony Alpha 7RII | Canon MP-E 65 – 4:1x, ƒ4 | Cognisys Stackshot – 69×80µm | 2x Godox AD200 1/32 | Helicon C/C | 7350x4900px
A close up of the widows face. Nothing unusual: The tiny mite on the chelicerae.
---